Top 5 reasons why you need a quality jewelry box
February 18 2019 – Adriana Zamudio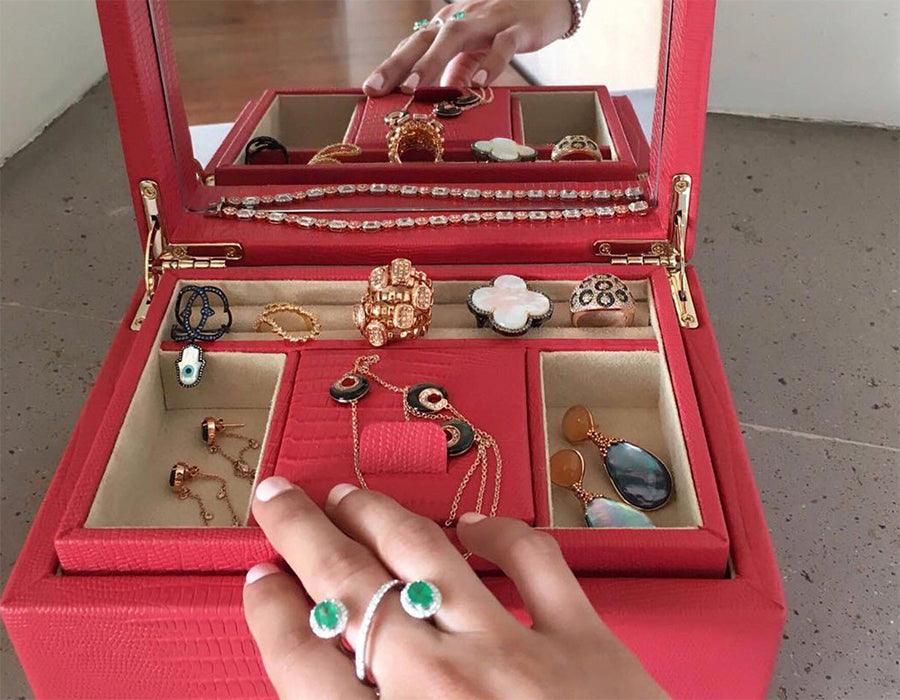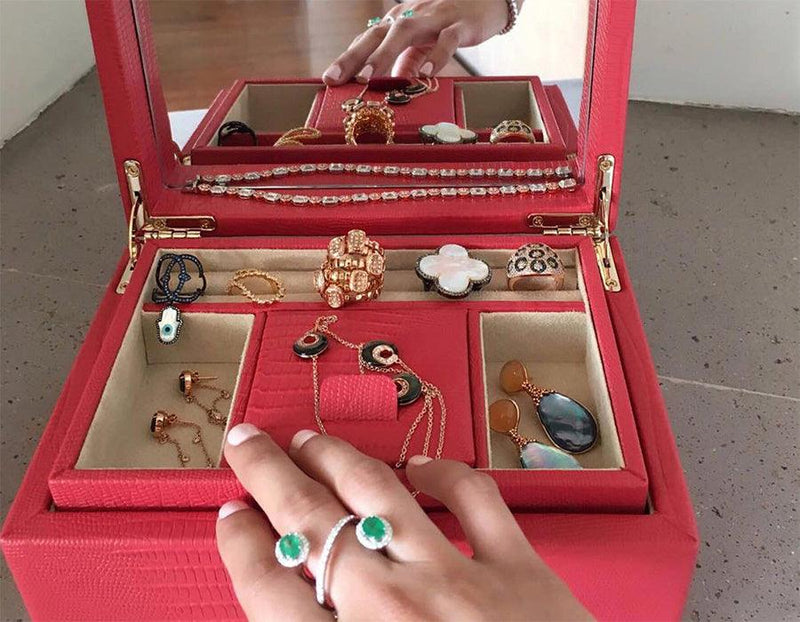 Sometime ago, I was walking through a Jewelry show's exhibit floor when I found an aisle full of what appeared to be jewelry boxes. And they were, in fact, jewelry and watch boxes. All of them looked stunning, I was beyond enchanted. After seeing many of them, there was one that particularly caught my attention. Then, I opened it and could not believe the high-quality material I was seeing and touching, it was perfect! I couldn't believe I had finally found what I had been looking for in the past 2 years. 
The sales person explained to me the importance of jewelry boxes. Among many attributes, these boxes protect silver jewelry from tarnishing, which is a great feature because it helps prevent your silver jewelry from turning black.
The jewelry box that I fell in love with and I bought is the Palermo Small Jewelry Box. I would definitely recommend it, if quality is important to you too. It comes in three different sizes: small, medium and large. I chose the small size because I don't have a big amount of jewelry pieces yet but I needed a jewelry box to store and protect the jewelry I currently own and the one I might acquire in the future.
This jewelry box also comes with a key to lock and keep your jewelry safe, which is also a big feature because it gives you peace of mind knowing that your jewelry is well stored and protected.
Here is a picture of my gorgeous jewelry box. All of the jewelry pieces in it are from Adriana Fine Jewelry.
This coral color shown above is currently discontinued, however, this exact same product it's now available in 4 beautiful colors: Rose Gold, Pewter, Red and Black Anthracite which are shown in the pictures below:
If you need a bigger jewelry box that can hold a larger amount of pieces I highly recommend the  Palermo Large Jewelry Box . This one comes in Red, Rose Gold and Black Anthracite colors. Here is a picture of its inside:
As you can see, jewelry boxes are an awesome product! These are the top 5 reasons why you need the Palermo Small Jewelry Box:
It helps protect your jewelry from tarnishing. Silver jewelry turns black when exposed to chemical elements from the environment and this jewelry box will protect it from turning black for up to 35 years.
It keeps your jewelry organized and helps prevent the pieces from hitting each other, which protects them from scratching.
It protects your jewelry from theft; this jewelry box can be locked and the key stored in a safe place.
It's made to last a long time, because it's made with high-quality materials, such as real leather; years pass by and your jewelry box will look and feel the same as when you first bought it.
It enhances your room décor; this jewelry box is beautiful for adorning your space.
Do you have a jewelry box that you love? Comment below!