5 Push Presents that will make every New Mom feel loved.
July 27 2020 – Adriana Zamudio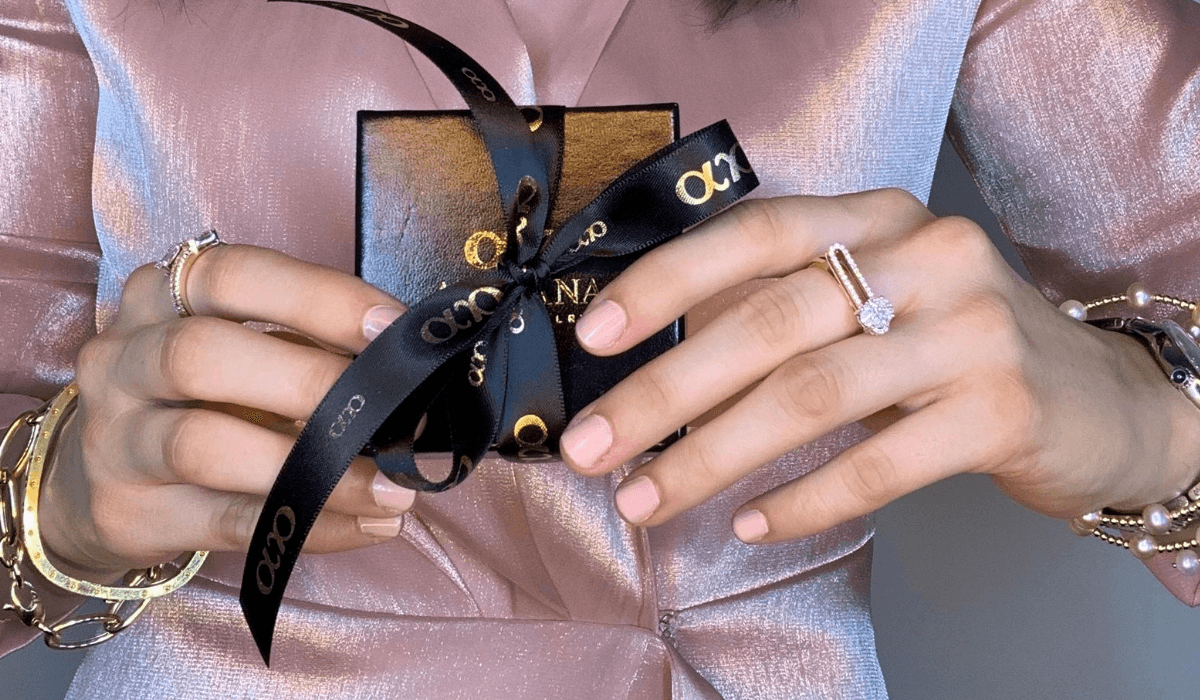 Push Presents are a new trend that comes from an old tradition. They are meant to say 'Thank you' to the new Mom for the wonderful gift of Life.
A Push Present is a gift that a new mom receives when she has given birth. It recognizes the effort she has gone through to bring home a new baby.
Traditionally Push Presents are given by the Father of the Baby, but nowadays they can also come from other members of the Family, like the new grandparents or the future Godparents.
The beauty of this gift is that it makes Mom feel special at a time when all the attention is on the new baby.
        1. Birthstones
Birthstones are a fun and colorful way to mark the wonderful occasion of a new baby. They are unique for each month which makes them a perfect hallmark  for each member of the family. There are many myths and legends of the meaning of each birthstone, and each one has its secrets, attributes and story that is unique. 
You can find a great variety of gifts with a beautiful birthstone that can make the new Mom feel loved and appreciated, from a pair of studs to a necklace or ring. Consider Mom's preference so you can give her the perfect push present. 
        2. Personalized necklaces
You have chosen the most precious name for your new baby.  Whether it is a unique name just for her or a family name passed on from one generation to another, it is now the most precious word you will say and you will want to repeat it time and time again. 
Personalized necklaces with baby's name are a wonderful gift for new moms. You can also give her a combination of mom & baby name, or even go for a sweet nickname or endearment. Whatever you choose, this makes a push present special and very personal. 
       3. Spiritually inspired jewelry
The breathtaking event of a new baby, a new life, can connect us deeply to our Faith and our Spirituality and a piece of jewelry can offer a beautiful reminder of this deeper meaning and appreciation for the blessings received.
The designs that are carefully curated into the Spirituality Collection evoke a sense of personal protection, gratitude and a calming sense of peace. 
      4. Initials
Just like a name necklace, initials can be very personal and endearing. A ring, a pair of earrings, a bracelet or a charm with mom's, baby's or both initials are always a thoughtful and personal gift. 
This can also be a good gift if the baby's name is still undecided, you can use the family's monogram, until the parents are ready to commit to the new name. 
     5. Mom's choice.
Is there a piece of jewelry Mom has her eye on? If she has been hinting on wanting a new pair of Diamond studs or a charm necklace, this is the perfect moment to surprise her. 
Whether it's a piece she has been dreaming of for some time or a recent trend, you can always find a push present to make her smile. 
Pregnancy and birth can be a challenging time for the New Mom, making her feel loved and appreciated is very important. 
A special Push Present will tell her she is wonderful for all that she has done. It will always remind her of this amazing time in her life and it will be a precious gift that can become a family heirloom with a unique place in her heart.