This is Me
July 03 2020 – Adriana Zamudio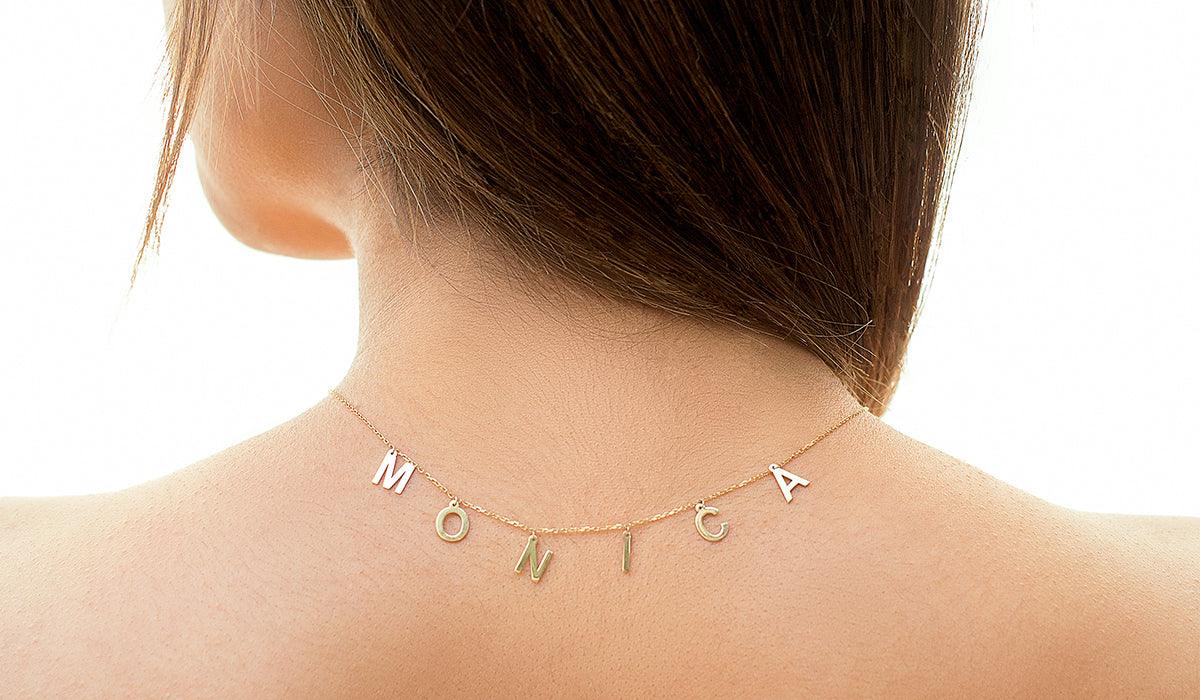 "This Is Me!"  necklace.
Personalized Jewelry: your name is beautiful.
Whenever you want someone's attention you call out their name. 
There is nothing more personal than our own name. 
It is powerful, beautiful and unique.
It represents us and makes us stand out.
My name is my identity. It is my special connection to the Universe. 
It carries my personal story and our family history.
It's the most important word in the world.
Personalized jewelry takes all the magic of a name and turns it into a one of a kind piece that will become your favorite. "This Is Me!" A statement you can beautifully wear everyday.
Personalized fine jewelry is one of the Top Trends for this very special year 2020, according to Instore magazine nameplates and initials are a timeless throwback that are now here with a modern twist. A special way of having your name, your identity in a piece of fine jewelry that is as unique as you. 
Our Personalized Collection features Precious Names, Initials in charms, necklaces and rings and now we are making a special place for our newest addition:  
 "This is Me"  necklace in 14K yellow gold. Your name spelled in individualized letters that hang charmingly on a delicate gold chain. It is irresistible!
Specially made to order, your name makes this necklace unique. It is the bolstering power of self-identity. Naming oneself is a major act of self love, all the more so if that chosen label is immortalized in gold.
Get it for yourself, because wearing your name  is an act of empowerment.
Give it to a loved one as a gift that says "You are special to me."
 This is Me! Call me... and you are sure to get my attention.