5 Reasons to Have a Personal Jewelry Curator 
November 09 2020 – Adriana Zamudio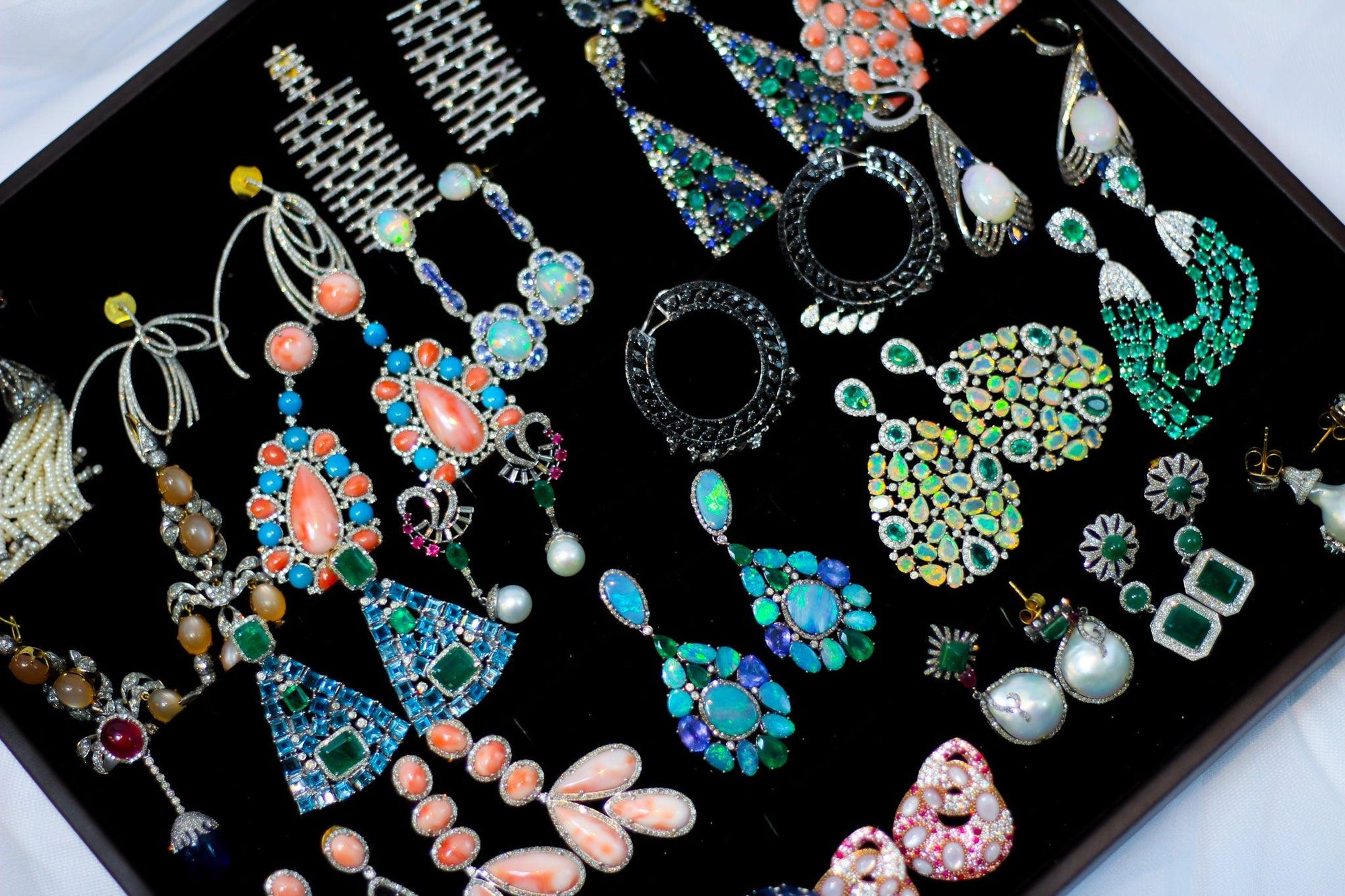 Is having a personal jewelry curator something for you, and if so, how do you find one that is right for you? The answer to these questions is much easier than you think.
What is a fine jewelry curator?
A fine jewelry curator is a person that specializes in finding the best pieces of jewelry to put together an exceptional collection. 
A curator will have knowledge about the quality of gemstones and types of metals, they can access a wide range of talented designers and are always in style with the latest trends. 
Should I have a personal fine jewelry curator?
The answer is yes. Especially if you have a passion for fine jewelry and a personal collection. 
Having fine jewelry is an investment, so from the moment you buy that first piece of jewelry, you want to consider looking for a person that is a specialist and can help through the process, that can find the best pieces while helping you put together a unique personal collection.  
On the other hand if you only buy on certain occasions or as a gift for someone special, a personal curator will make the experience effortless and enjoyable. 
If you are still in doubt, here are a few reasons to consider having your personal curator.
5 reasons to have a personal jewelry curator 
Personalized service.

A curator will take the time to get to know and understand your personal style. For them you are not just another customer buying jewelry but a very special client and building a relationship with you helps them give you the best service.

Expert advice.

Along with the personalized service comes the advantages of having an expert on your side, someone who can help you navigate the complex world of quality gemstones and precious metals. Your curator will give you advice on how to buy the most outstanding pieces at the right price. 

Finding the best designers.

Curators know who the designers creating the best pieces are and can bring them to you according to your personal style. They will help you choose the designers that best suit your taste and budget.

Variety and trends.

Curators are always looking for the latest styles and the best trends for their customers. They are informed and up to date in the season's new arrivals and can pair them with your personal collection.

Unique

. As a client you have a personal style, budget and preference and your curator will take all that into consideration when suggesting a new piece of jewelry. They will share their passion for jewelry and as a result you will have a collection of fine jewelry that is unique to you.
How do I find a fine jewelry curator that is right for me?
Chances are you already know someone who can be your personal fine jewelry curator. 
Every fine jewelry store and brand will have one or more curators who will be responsible for acquiring the pieces that are then sold to you, but there are also independent curators who can help you make the most of your shopping experience.
Look for a curator who has their own small jewelry store or brand, they specialize in giving a personalized service and shopping consultations.
Online stores will often offer a consulting service or personal shopper on their site if you ask, be sure you are speaking with a curator and not just a sales representative, that will make a world of difference. 
Most of all find someone who you can trust. It is important that your personal curator takes the time to listen and understands your needs and personal style, that will help them find just the right pieces to build a collection that will bring you joy.