How to clean your jewelry with the Adriana Fine Jewelry cloth?
May 11 2020 – Adriana Zamudio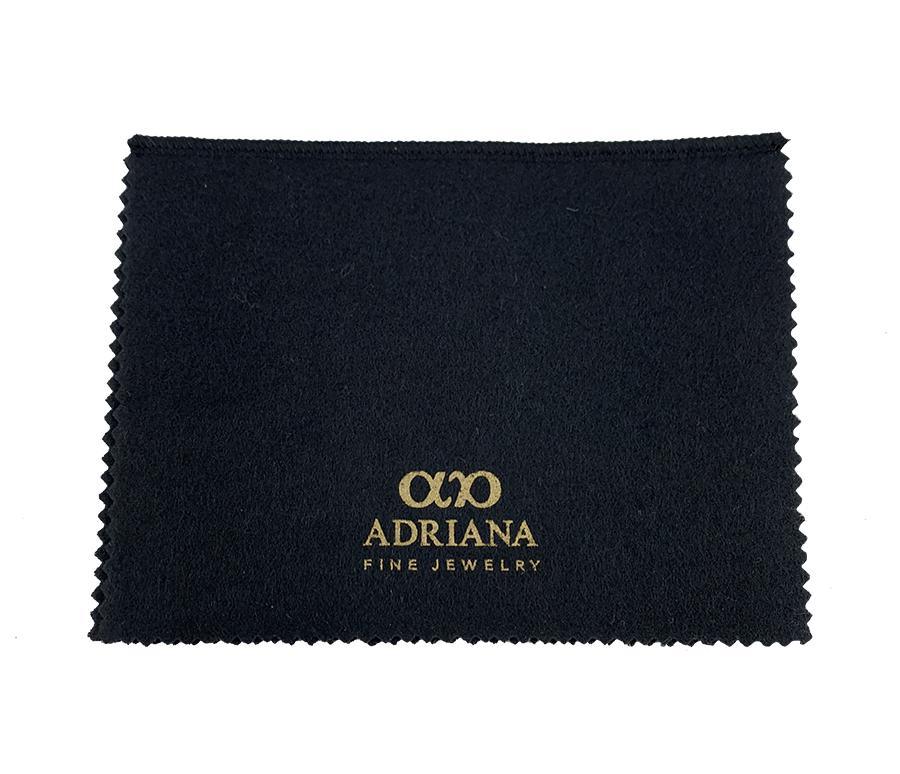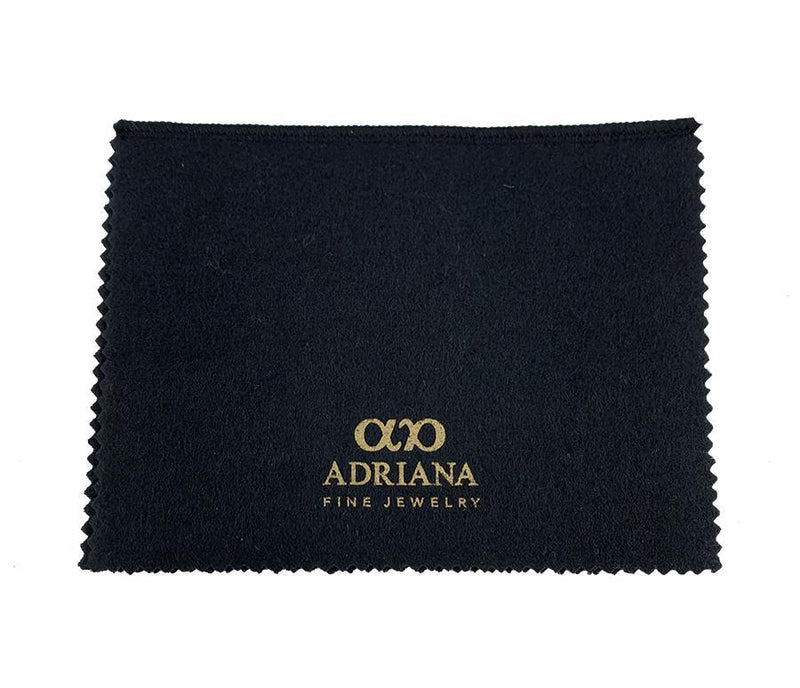 One of the perks of shopping online in Adriana Fine Jewelry is that you receive a complimentary jewelry cloth. 
Our jewelry cloth measures 6x8 inches. This is a non-rogue cloth, which are more consumer friendly than a rouge cloth.

Rouge Cloths can be used incorrectly by a client and scratch their stone or metal, although it can remove scratches when used properly on metals.
Non-rouge cloths are treated to chemically remove tarnish without abrasion on gold and silver.
This jewelry cloth is designed to clean metals and gems and polish the finest gold, silver and platinum jewelry, silver plate, flatware, hollowware, and watches.
The inner-layer is treated with a trade-secret formula to remove tarnish and discoloration, and to restore luster without scratching or removing the finish. For heavily tarnished jewelry, first clean with Jewelry Cleaner.
14K Yellow Gold Link Chain Bracelet 7" in above image: https://www.adrianafj.com/products/br60914
The outer layer is 100% American cotton, untreated flannel to give a shine and remove dirt and oils from metals and gems.
Jewelry in above image:

14K Yellow Gold Opal Hoop Earrings -https://www.adrianafj.com/products/op-ha

14K White Gold Opal Flower Diamonds Ring -https://www.adrianafj.com/products/rock196
So, remember to polish the metals of your jewelry with the inner side and clean metals and gems of your jewelry with the outer side. By following this procedure, you will leave your pieces of jewelry lustrous and brilliant.
Did this work out for you?
Comment below with your results.
References
The Kingswood Company (2020). Professional Polishing Cloth. Retrieved from https://www.thekingswoodcompany.com/professional-polishing-cloths/